October Launch - 3 Oct 6-8pm | Showing 30 Sep - 2 Nov
Christine Turner's pieces are created by applying multiple layers of carefully structured collage materials to canvas. The artworks often begin with an old painting from her studio. She will often deconstruct plastic tablecloths and carefully paste them onto the canvas in a grid or infinity pattern. Sometimes, she enjoys using other materials such as embossed wallpaper, as each new layer is applied, new meanings emerge.
Daniel is a Gold Coast based designer. He runs an architectural practice on the Gold Coast with a good friend, James Knight. Daniel designs furniture as a way of testing ideas for larger projects. He uses the opportunity to test details, materials and compositions in a playful way, separate from a specific design brief. The furniture is sometimes used within his architectural work, but will often remain simply as a prototype.
Previous artists showcased at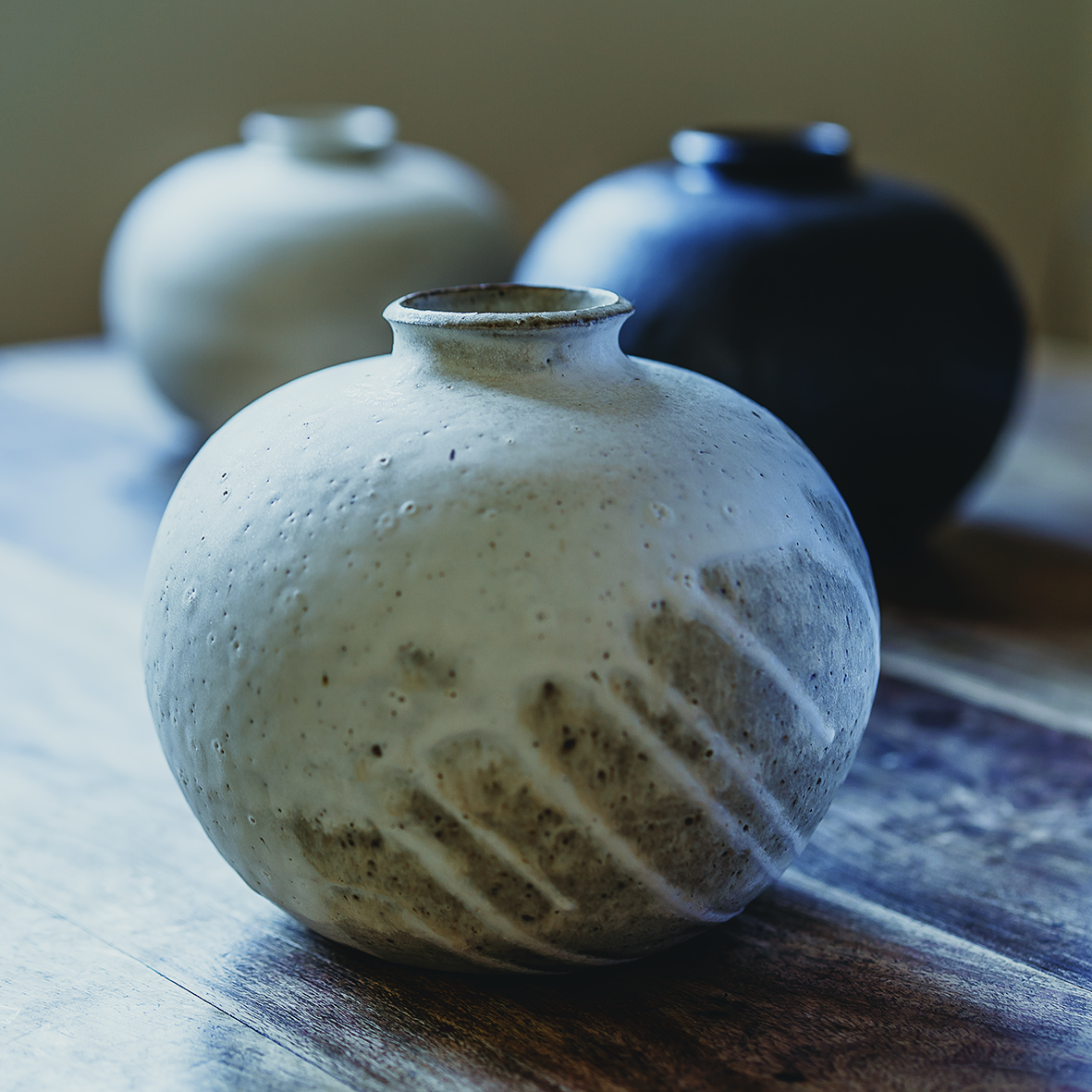 Lesley's work with ceramics is rooted in the art of tea ceremony. Intrigued and inspired by the concept of ritual, she is guided by the four virtues of tea – Harmony, Reverence, Purity and Tranquillity. Lesley's work is intended to encourage the audience to slow down and step into the present moment, even if only for a short while.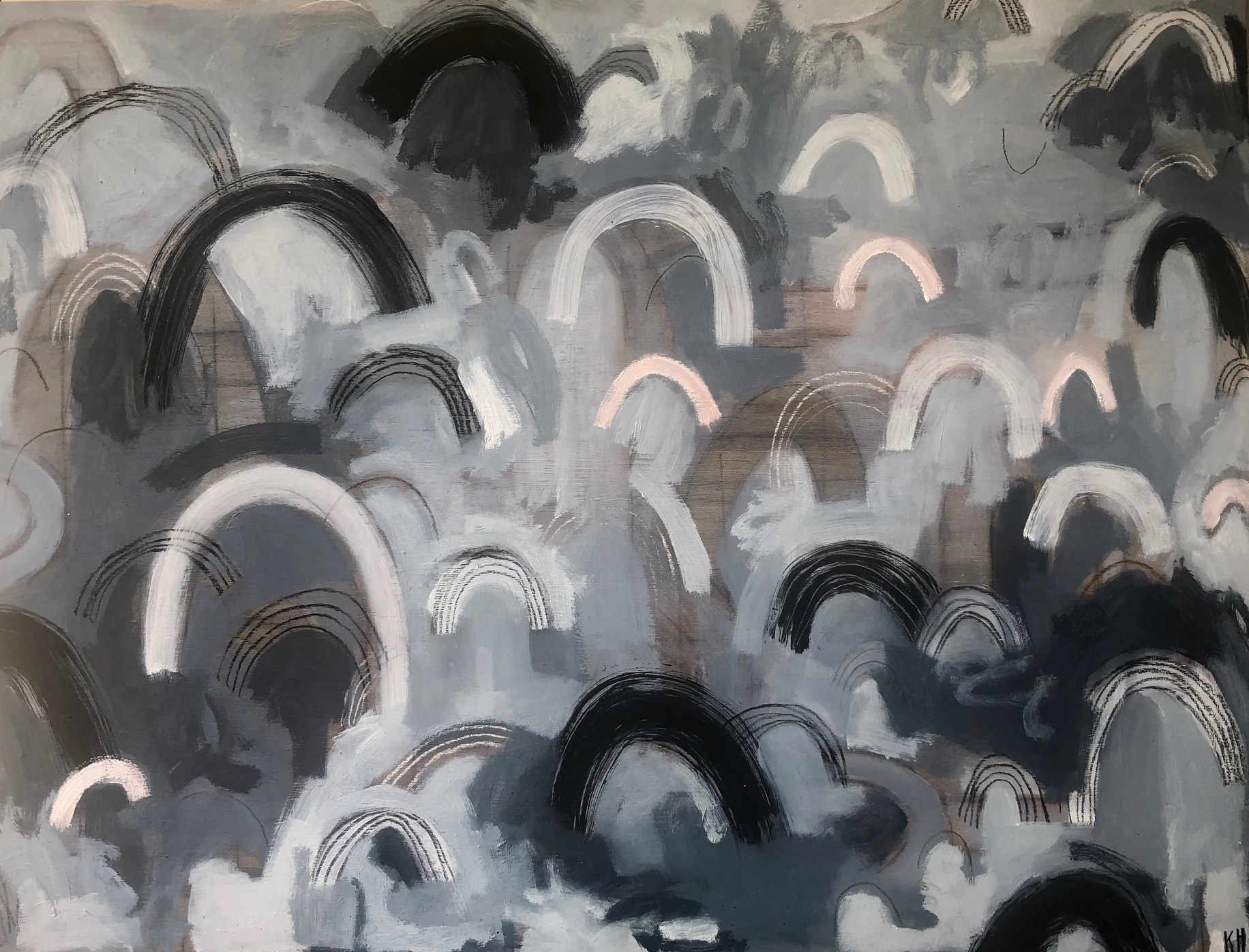 Kitty's paintings explore the materiality of a combination of oils and drawing media on wood. Kitty's work investigates her daily surroundings through creating distorted shapes, forms, motifs and text. Mark making and the serendipitous accident extend the relationship between painting and drawing.
Designer and Maker Ross Williamson was a latecomer to furniture making. He'd had plenty of other jobs beforehand however, none had ticked all the boxes like this. Ross loves the evolution process of a piece; from an idea, to a sketch, to a concept, to a usable piece of furniture that will adorn a home for years to come. Together with his fiancé Katelee McTaggart they started Lee Sinclair Design Co.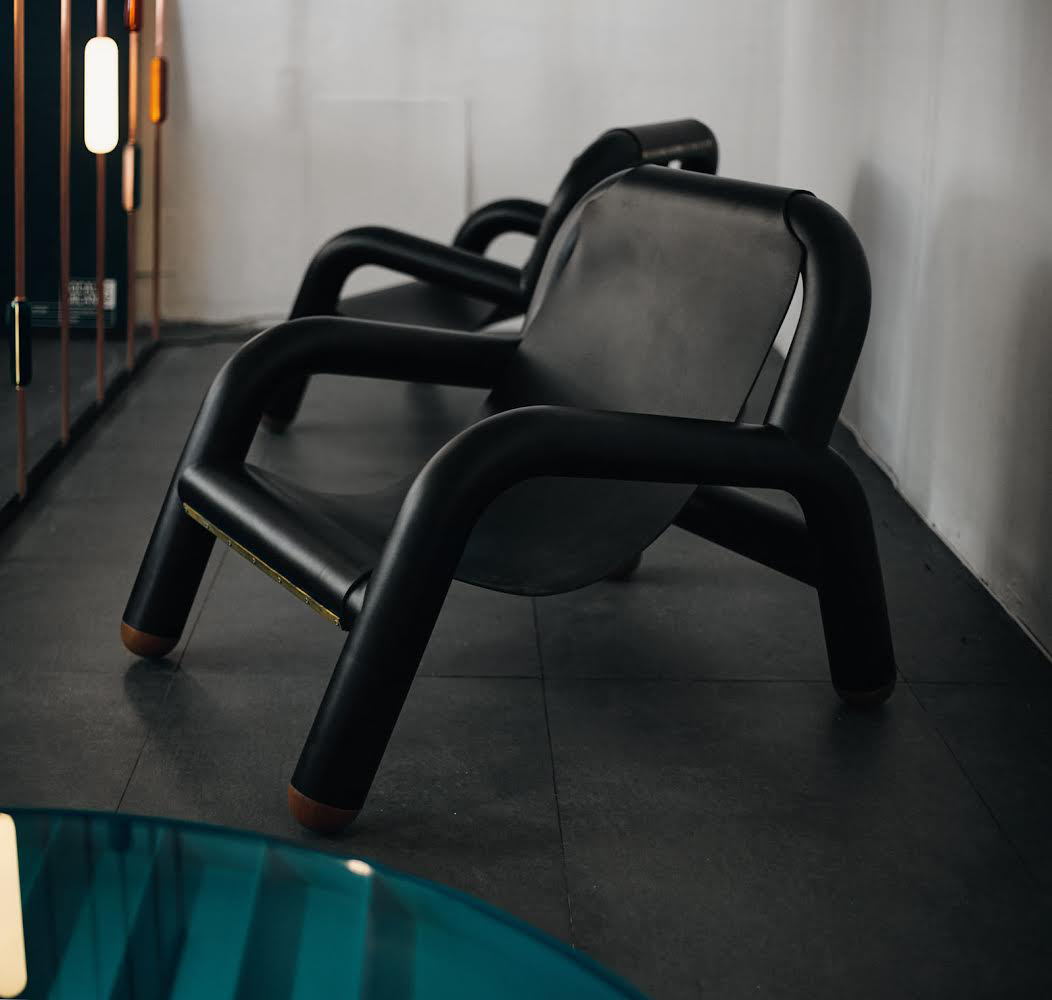 Growing up around manufacturing, CJ has been involved in making from birth. Completing his degree through the Queensland College of Art (QCA), his passion for making was ignited. Drawing upon raw industrial elements and delicate aesthetics, his designs are created using both traditional craftsmanship and digital manufacturing. Always striving to be dynamic and ever evolving.
Matt Studdert presents a collection of art work inspired by his passion for fundamental design principles, graffiti, urban landscapes and the textures and forms of civic infrastructure. Beginning with a series of unplanned, automatic line drawings that are reminiscent of a unique language of hieroglyphics – Matt then builds a series of multiple layers of colour and form that are then deconstructed, removed and reduced to a core resolution of atmospheric simplicity.
Tim Wilson is a sculptor who currently works with ceramic and concrete materials exploring the abstract form. Starting his creative career as a carpenter, Wilson has since studied 3D design & digital media to further his understanding of current technologies, production practices and design strategies. His hands have traversed multiple design and production realms including sculptural installation, lighting design, custom furniture, artwork and products.
Sam Eyles is a Brisbane based artist who works predominantly in the mediums of painting and drawing. His abstract expressionist style, involves the layering of text and free flowing line work over an informed surface. In gestural strokes, layer upon layer of charcoal, pastel and paint build. The artist's original thoughts, reflections and questions begin to submerge beneath the reinvented surface.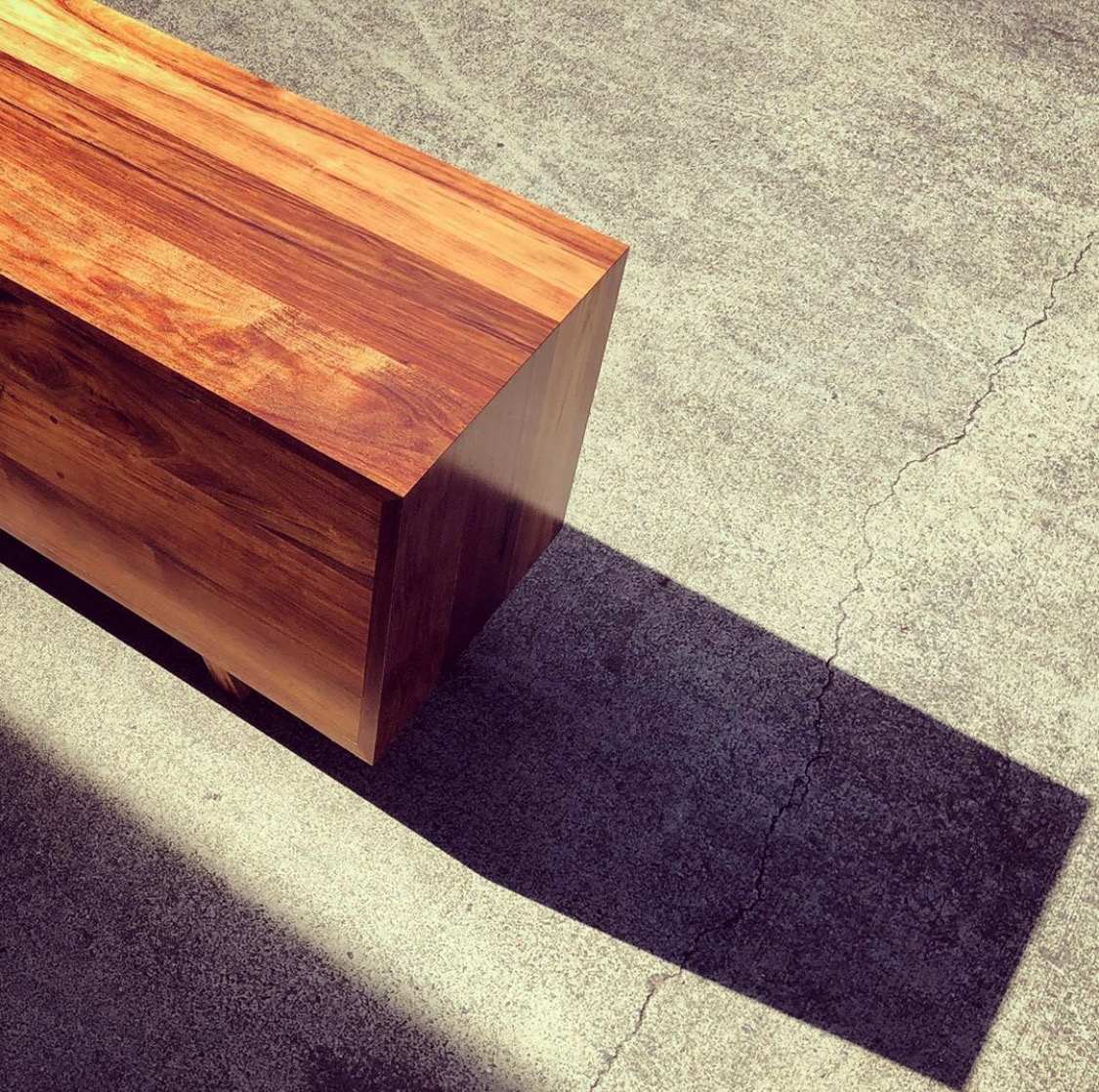 Blackwood Collective is a bespoke furniture workshop specialising in carpentry and joinery with a focus on functionality, aesthetics and blending classic techniques with modern tools and processes. Each furniture piece is handmade and encapsulates the distinct characteristics of the species of timber from which it is made.